SEO Website Audits – Their Value And How To Utilize The Findings
Why SEO Website Audits Are So Valuable
Definition of an Audit: to conduct a systematic review of something.
When we conduct an Audit on your website, it is a systematic review of all the key components that make up a website as well as reviewing to see if your site meets standards set by search engines such as Google and Bing.
For the purpose of ensuring your site is set up well to be found by people searching for your industry and services on the net, we check such areas as On-Page and Off-Page components.
On-Page SEO includes the user experience, the coding elements, contact information, mobile responsiveness, and more.
Off-Page includes your internet presence beyond your website, such as do you show up on social media platforms, directories, forums, are there links from other websites to yours, and more.
SEO website audits are a valuable resource to use to enhance your online marketing efforts. Not only can these processes help you identify new potential routes for your search terms and web pages, but they can also help you understand where you may be falling short or losing opportunities.
With this insight into your current state, professionals can analyze your site and show you how best to increase your online traction. Read on to learn more about why you need to run these reports.
Algorithms Are Always Changing
Search engines like Google are constantly evolving and updating their algorithms to provide a better user experience.
In the past, we have seen many examples of businesses losing a huge amount of traffic on their website after a big algorithm update. You need to be aware of algorithm updates and changes to make necessary adjustments to your website before you lose all the traffic you worked so hard to get.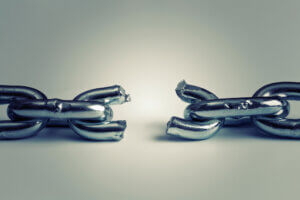 Running an audit allows you to diagnose the status of your website. For example, you'll be able to see if you have any broken links, redirects or pages that cannot be found, along with any other errors reducing your website traffic.
This can be quickly identified and addressed to improve your campaigns accordingly.
Mobile Optimization And Website Loading Time
Google now reviews the mobile version of your site before the desktop and ranks it based on results from how your website performs on mobile devices.
Using an analysis of your site, you can ensure that all your pages are responsive and gain insight into any problem areas that may be causing a drop-off in users.
Monitoring Your Competition
Audits can provide insights into your competitor's websites, strengths, weaknesses, and keywords. You can gain insights into their optimization rankings, determine what keywords they are using, and if it's possible to implement the same keywords into your optimization strategy.
You may also focus on keywords that do not rank well for competitors and boost your ranking. Understanding competition is important for your business, especially if they are ahead of you on a search engine.
Website Traffic Insights
With a full website analysis and using tools, such as Google Analytics and Google Search Console, you can find out about your search volume, clicks, and impressions that your website is generating on search results.
Increasing clicks and impressions are always a good sign that your strategy is working – just make sure you regularly monitor this data. These are a powerful way to diagnose and benchmark your website for successes and problems and the best way to identify areas needing improvement.
When you use SEO website audits to your advantage, you can collect a full range of information about your site and how best to improve it.
With this insight, you have more ability to manage your performance online.
Free Website Audits
DIT offers a full selection of audits to review your website. Here are some of the possible reports you can avail yourself of:
Website Audit
This in-depth report includes 100+ actionable recommendations to help 2X+ website leads.
E-Commerce Website Audit
This includes 100+ actionable points to boost conversions 25% or more!
Landing Page Audit
This report offers actionable insights on how to convert more clicks into customers.
Accessibility Audit
This report includes issues and recommendations to help a site more accessible to people with disabilities.
Google Business Profile (GBP) Audit
This actionable report tells you what to optimize on a GBP profile to boost the business's local.
Page Speed Insights Report
This report includes issues and recommendations to help pages load faster.
Return On Investment (E-Commerce) Analysis
Use this to answer the most important question your prospect or client is asking about your services. Is it worth the investment?
Competitive Analysis
Use the insights in this report to help your prospects or customers out-maneuver their competition.
Return On Investment (ROI) Analysis
Use this to answer the most important question your prospect or client is asking about your services. Is it worth the investment?
On-Page SEO Report
This report includes dozens of actionable on-page SEO insights.
——————————————-
Contact us today to find out more about these solutions.
Book your free Strategy Chat with Senior Partner,
Louie Pateropoulos.