Online analytics sites suggest over 200 billion apps will be downloaded in 2018 from a marketplace supplying between 2 and 3 million different products between Apple and Android's online stores, including Amazon's App Store which is gaining momentum with upwards of 50-100K new Android apps a year.
And, what are people doing with these apps? Not surprisingly, connecting with people via social media and email dominates the top 10 most popular apps, Facebook being Number 1.
Research also suggests that only about 9 different apps are accessed over the course of a day, consuming about 2.3 hours — or almost 14% — of a persons awake time.
All of this suggests that there is still an insatiable demand for mobile apps but, it also suggests that the business of designing, engineering, developing and maintaining apps continues to consume whatever talent it can find to create new apps while supporting the existing supply.
And, herein lies the problem as presented by Rob Ragusa, a partner at DIT Web Solutions, "We're approached by infopreneurs almost every day with great ideas for new revenue-generating app products that can solve immediate problems for millions of people around the world. But, there are three economic realities that tend to deflate their enthusiasm:
Planning and engineering can be done quickly and locally but, the lack of available and affordable local talent may require foreign teams to be involved which could stretch new product builds out 8-12 months in some cases;

If iOS is a required platform, then about 30% of in-app purchases (premium versions, add-ons, etc) are consumed by

Apple

's payment gateway monopoly; and

Regular platform compliance updates, testing & launching will require continued funding from the moment the first version is released."
It's not unusual that the initial release is given away for free to generate awareness, interest and to work out the bugs while creating a userbase on which to introduce premium features that generate future revenues. But, when there are 3 million other apps competing for the attention of a particular demographic then investors want results sooner than later, especially if the product space for a particular app is rampant with alternative solutions and your payment gateway partner is taking their 30% before any of the operating costs are paid for.
The alternative to the traditional native app model – one where the software is developed specifically for the operating system on which it is installed – is a technology called Progressive Web Apps, or PWAs.
A Progressive Web App runs within a web browser — independent of the underlying operating system. Such apps look and feel like native mobile apps but, can be downloaded from any website and just about any online payment gateway provider can be integrated into its core functionality minimizing transaction fees to a typical credit card transaction cost of about 2-4%.
PWAs will incur similar design and engineering costs as traditional native apps but the skill sets required to build them are readily available and investors can be confident that their monies are contributing to a strong local economy, developing and supporting local talent, rather than going elsewhere. Delivery timeliness tends to be faster than native apps and long-term maintenance and enhancements costs are lower because the underlying platform isn't changing as rapidly as a mobile phone's operating system.
Rob Ragusa continues, "For infopreneurs relying on their own savings, Progressive Web Apps are the technology innovation that will give them the ability to compete against deep-pocketed angel investors in getting their product to market first while conserving their hard earned money to help fund their marketing and promotion efforts. Remember, it's one thing to build a magnificent widget that makes the world an easier place to navigate and experience but then you have to educate people about its availability and value to generate revenue. And, that could take as much money as it does to build the widget.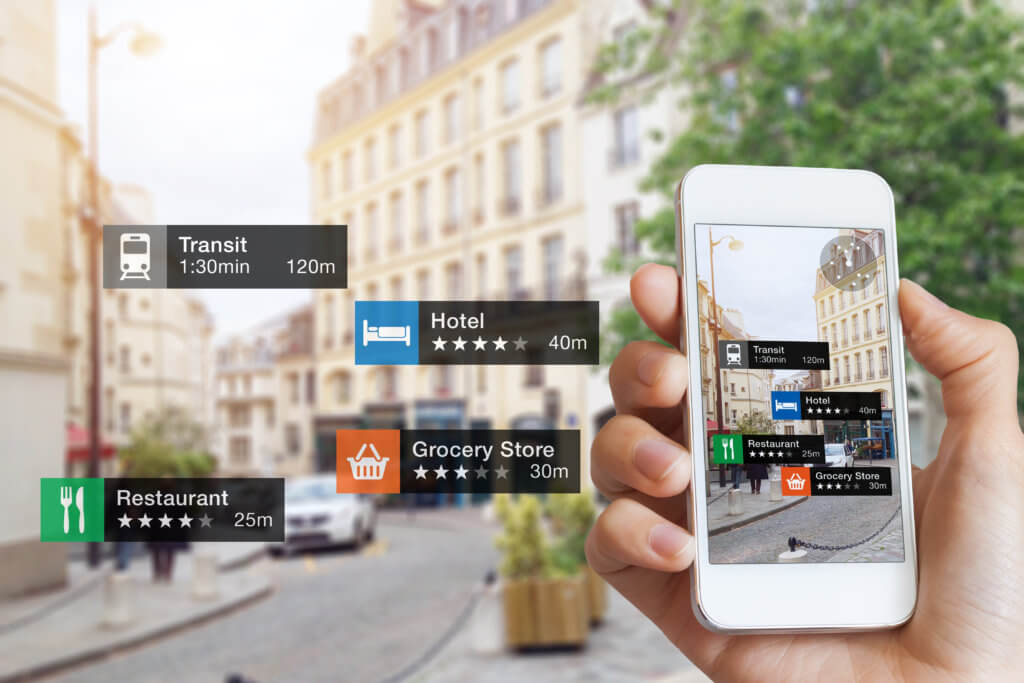 Progressive Web Apps can launch from anywhere so infopreneurs can get very crafty in their marketing by developing distribution channels, offering affiliate and referral commissions when a professional blogger not only talks about their hot little product but makes it available on their blogger website for others to download!"
Progressive Web Apps are the game changer for infopreneurs with not-so-deep pockets looking to deliver value to millions upon millions of people looking for new and innovative solutions to everyday problems. They can be developed and delivered faster than traditional native apps with lower long-term maintenance and enhancement costs; and, investors stand to generate a faster return on investment with more money flowing into the bottom line from in-app purchases than paying upwards of 30% or more to a payment gateway provider.
Progressive Web Apps are a win-win for the infopreneur behind the product, the investors financing the product and the end user hungry for new features and functionality.
About DIT Web Solutions
DIT Web Solutions, founded by Rob Ragusa and Louie Pateropoulos, offers more than 24 years of expertise in comprehensive market research, product planning, web application and mobile app development as the result of the merger of Avenue Road Advertising and Digital Ink Technologies, two seasoned companies. The in-house team of creative minds designs solutions that create efficiency for clients in the ever-changing digital world. Projects are created in-house without the headache of language barriers generated by oversees developers, ensuring a thorough understanding of the client's needs and company products. The result is successful product launches and customer experiences.
Go to PR Web for the Full Press Release
Related Tags: SEO In Toronto