Ice-Cream Man Becomes Advertiser
When I was growing up my father drove an ice cream truck for over 25 years; a big old 1962 Chevy van. My brother and I had an ice cream (or 10) every day and loved it! Years later we drove the truck and sold ice cream ourselves. We must have overindulged though, because when we grew up our careers had nothing to do with ice cream; my brother started a roofing company, and I became an advertiser.
You may have heard of Avenue Road Roofing? I ran my brother's promotion and advertising division for years and this eventually branched out to become an independent company known as Avenue Road Advertising, which my wife Charlene and I successfully ran from 1993 to 2017.
In 2017 we had the good fortune of meeting up with my current partner Rob Ragusa. His technical talent combined with our marketing and administrative knowledge, made a wonderful team. So, we merged our companies to become DIT Web Solutions Inc.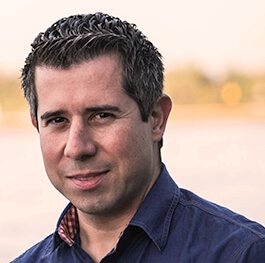 D.I.T. means Drive, Imagination and Technology. These three words epitomize our company culture and desire to abundantly service our clients.
My new business partner, Rob, is a developer and taught development classes at Durham College. He has helped us put together an incredible team. And as a bonus, he enjoys ice cream too!
This new and innovative marketing company includes all the digital marketing and development expertise along with traditional marketing to help you be seen from all avenues. In the past 5 years we have doubled our staff and continue to expand.
I still love ice cream, and I love to help companies get leads and business through effective promotion and marketing. Call me to find out more about some of the sweet deals we are offering for your promotional needs today.
Louie Pateropoulos
louie@ditcanada.com
Book your free Strategy Chat with Senior Partner,
Louie Pateropoulos.