Ah Florida!
When I was 11 years old, my parents drove our family to Florida. We stopped at amazing beaches and great hotels. I can still hear the Bee Gees playing 'Staying Alive' at the pool side from the 70's as a little kid. And of course, we went to every child's dream spot, DISNEY WORLD!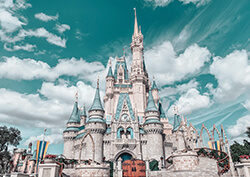 The Florida tourist industry has always promoted themselves! Always. Even an 11-year old kid in Canada knew about Disney World. Who hasn't heard that Florida is the Sunshine State? That's has been promoted FOREVER!
Clearwater, Florida has won the best beaches award numerous times. Not far from the beaches in Clearwater, Hulk Hogan has his gym. How do I know this? I've been to Clearwater and it's successes and best travel spots are consistently being promoted.
Tampa Bay Lightning won the Stanley Cup two years in a row. Players want to come to play in Florida badly!
The point; they are always promoting their state. They could rest on their laurels. They could depend on referrals alone, as many businesses do, but they don't.
During these last 2.5 years of craziness across the world I heard numerous times how Florida has prospered! People from all across the states are moving to Florida as they have heard the promotion and their good works have been well publicized. Real estate is booming in Florida. Rents have gone up due to the demand!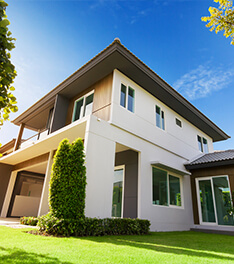 Ok, so what does this have to do with your business?
I spoke to a tradesmen last year who said, "I've always lived on referrals and now I feel I need a website and need to promote for the first time."
I had the same conversation with another business owner yesterday who explained that her clients are older or have passed away so now she needs to promote.
Is it easier to have continuous promotion than to be caught in sudden market changes? Yes!
Is it better to have Search Engine Optimization (SEO) always turned on instead of only turning it on when all your competitors are ranking above you after years of promotion? Yes again!
Even having a small Google Ads campaign is better than no campaign. Keep your company name always in the public mind, even if you don't need leads right at this moment.
Louie Pateropoulos
louie@ditcanada.com